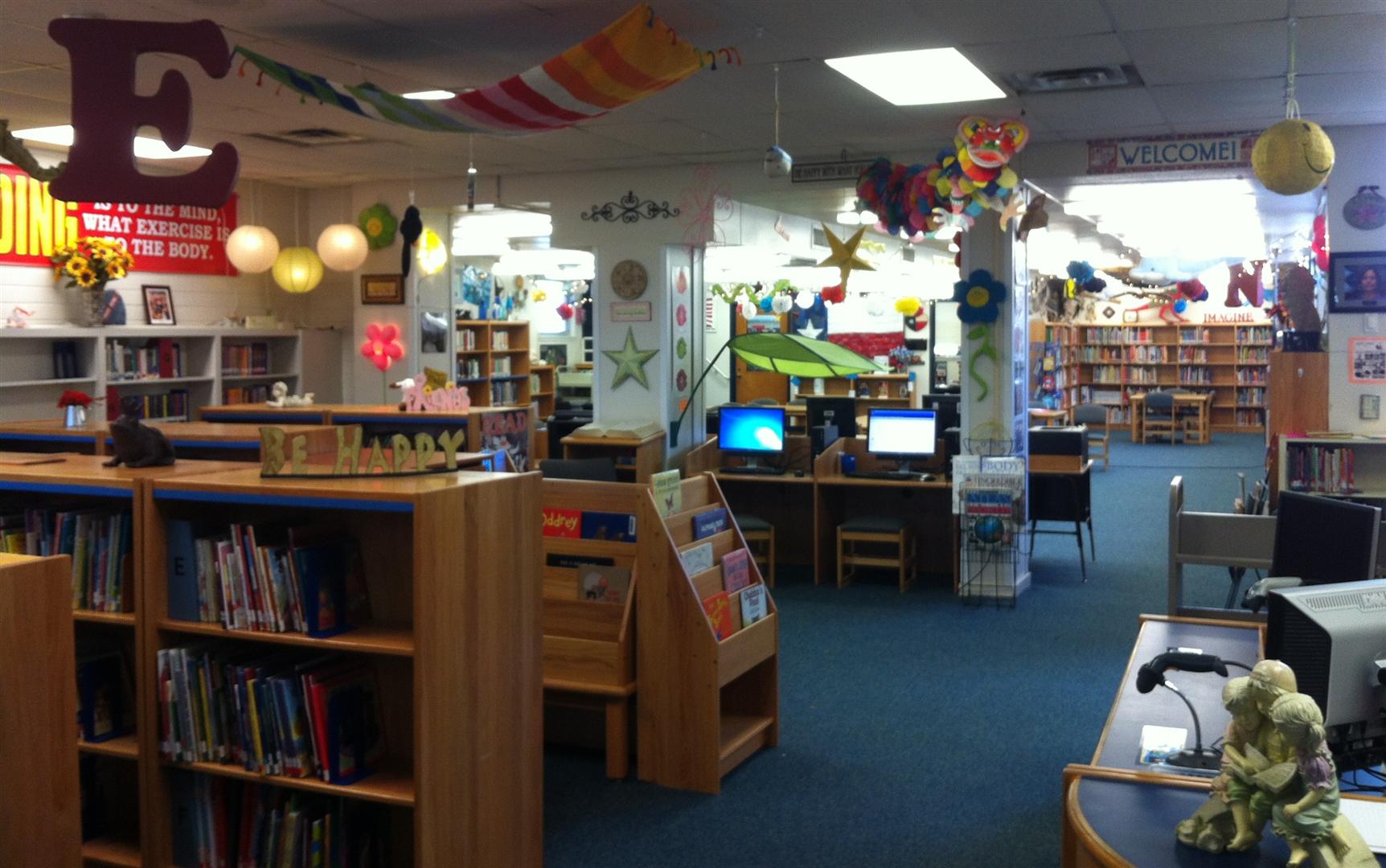 The Library of the Harris Bulldogs
La Biblioteca de los Harris Bulldogs
The Harris Bulldog Library is open to students, staff and parents. We have books in English, Spanish, and even a few books in Burmese, Nepali, and Arabic. The love of reading is the main goal of our library and all are welcome!
Students come with their class to the library every other week. Inbetween class visits, there are Open Checkout times for 1st-5th graders to enable them to trade in books they've finished and get new ones.
These times are all day every Monday, every morning until 8:30, every afternoon from 1:45-2:40 and a few other open times.
The best way to become a better reader is to.... READ!!
Parents are welcome in the Harris Library
Los Padres son bienvenidos en la Biblioteca Harris
Monday - all day / Lunes - todo el día - 7:45-12:00 and 12:30-2:40
Tuesday / Martes - 7:45-8:30 and 1:45-2:40
Wednesday / Miércoles - 7:45-8:30 and 12:30-2:40
Thursday / Jueves - 7:45-8:30 and 1:45-2:40
Friday / Viernes - 7:45-8:30 and 1:45-2:40